SoftWash Crew began small in 1992, but over the last 20+ years has become a trusted company.  We handle cleaning projects big or small and have the experience and expertise to get your cleaning job done right.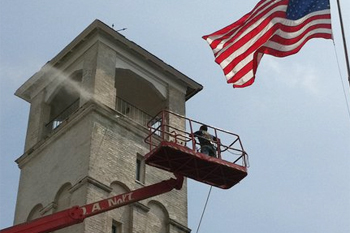 We handle all jobs, from small to large, and have the equipment, skills, people, and experience to get the job done on time and on budget.

Quick Facts about the SoftWash Crew:

Sister business to Precision Power Wash www.precisionpowerwash.com

Established 1992, Contractor License# 13VH0066460

We use an environmentally friendly process

We use self contained units on your site

Our fleet carries 10,000 gallon water tanks

Hot water process for maximum cleaning

Fully insured and licensed

Experienced staff

We serve the entire tri-state area and beyond.  Our goal is customer response and satisfaction with the utmost in professionalism and efficiency. Rely on our 20 years of experience and customer satisfaction for your project.
Get the process started NOW!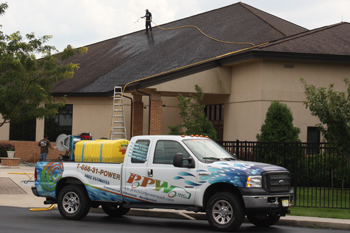 Call 1-888-31POWER for your complimentary estimate or to ask any questions you may have.  You can also use our RAPID QUOTE system to receive your estimate within 1 Hour!  Click the button below to access our RAPID QUOTE form.
RAPID QUOTE