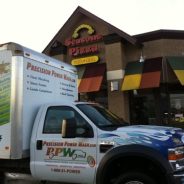 Precision Power Wash cleans all commercial businesses and community retail locations. Give us a call today!
read more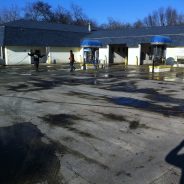 Concrete cleaning at the new all seasons car wash in Magnolia NJ. We washed the exterior of the building all curbing and he wash tunnel. Hot water was used for the entire job.
read more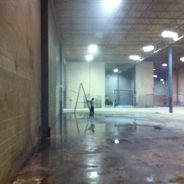 Large warehouse cleaning Project in Logan Township. Floor walls and ceiling. No drains on the floor used our vacuum trailers to remove the water.
read more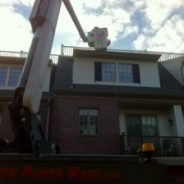 House washing Somerdale new jersey. Blue houses with older aluminum siding are one of the most difficult colors to wash. Taking your time is the key to success. Always use a hot water pressure wash machine for the task at hand
read more